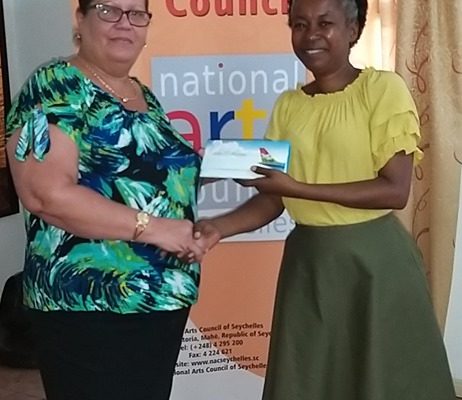 Artist Marie Mai Marie will be representing the National Arts Council of Seychelles in the Arts Business Forum to take place in Lusaka,Zambia.
As part of 'The Year of the Arts', the National Arts Council of Zambia has scheduled an Arts Business Forum from the 12th to 14th June 2019 at the Mika Convention Centre.
The purpose of the Forum is to stimulate conversations and engagements on the business aspect of the arts and unlock the sector's investment opportunities, jobs and wealth generation potential.
Further, the Forum will cement Government's position on economic diversification agenda as contained in the Seventh National Development Plan.
The Forum will attract both local and international participation of Artists and Creative Entrepreneurs, Corporate entities, Academicians and researchers, Government departments and the Media.