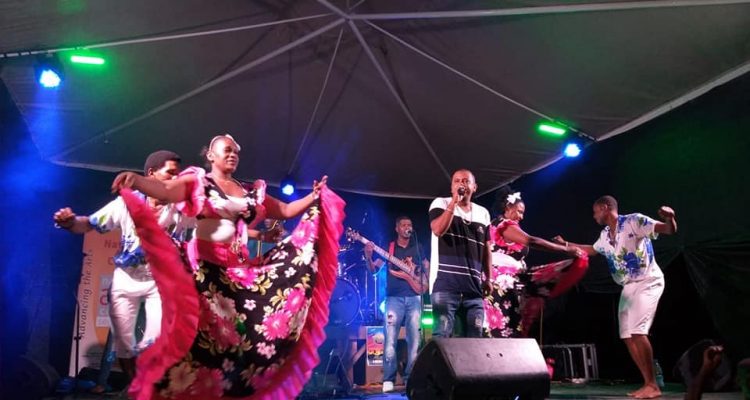 The Praslin Arts Fiesta took place this weekend on Saturday 7th September 2019 from, 7am till 2am on the Eve Island, in the Baie Ste Anne District.
This activity was organized by the National Arts Council in collaboration and Parfe Association supported by the Creative Industries and National Events Agency.
The core activities on the program consisted of an open Arts bazaar whereby vendors were gathered under one roof to showcase and sell their products.
In the late afternoon, there was an Art Battles for children and adults coordinated by the SeyLar association. Participants were given a theme and a time limit to do their paintings.
This event was really enjoyed by the audience including a number of supportive parents.
The fiesta continued till late in the evening with live band performances namely, Losean Band, Tropical Stars Band and the Island Vibration featuring a variety of Praslin artists.